On the afternoon of January 12th, the 2022 Excellent Commendation Conference of Hangzhou Panasia Sanitary Ware Co., Ltd. was successfully held. Panasia Runsheng Chairman Ye Rujun, Panasia Bathroom Chairman Zhang Boliang, and personnel from various departments and workshops attended the conference together.
The commendation conference kicked off in the neat and loud "Panasian Song" of all employees.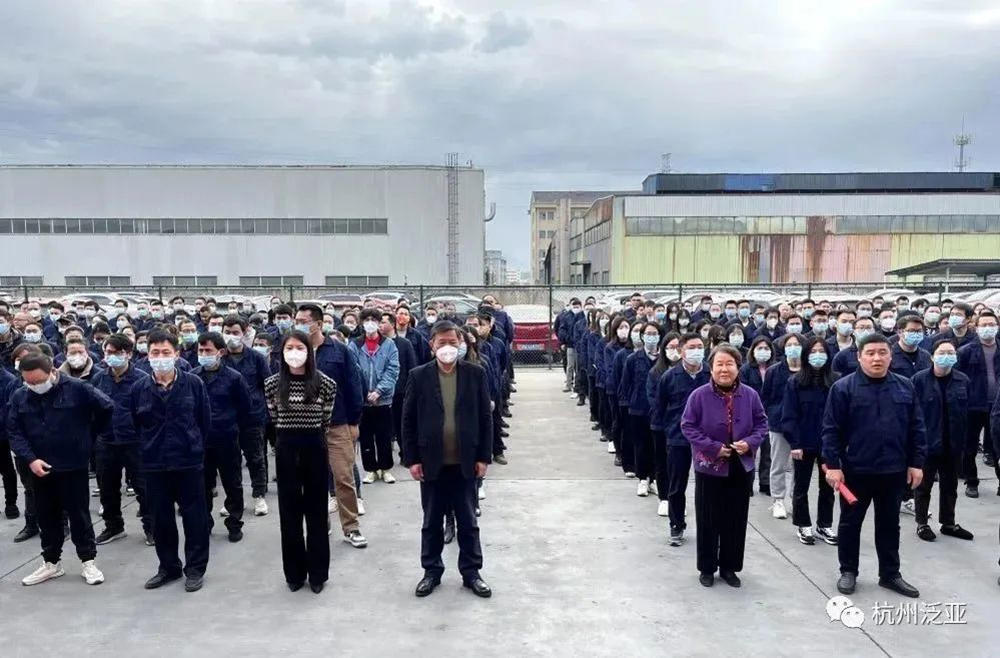 Jiang Yurong, General Manager of Panasia Bathroom, first made a comprehensive work summary for 2022 and deployed the work plan for 2023.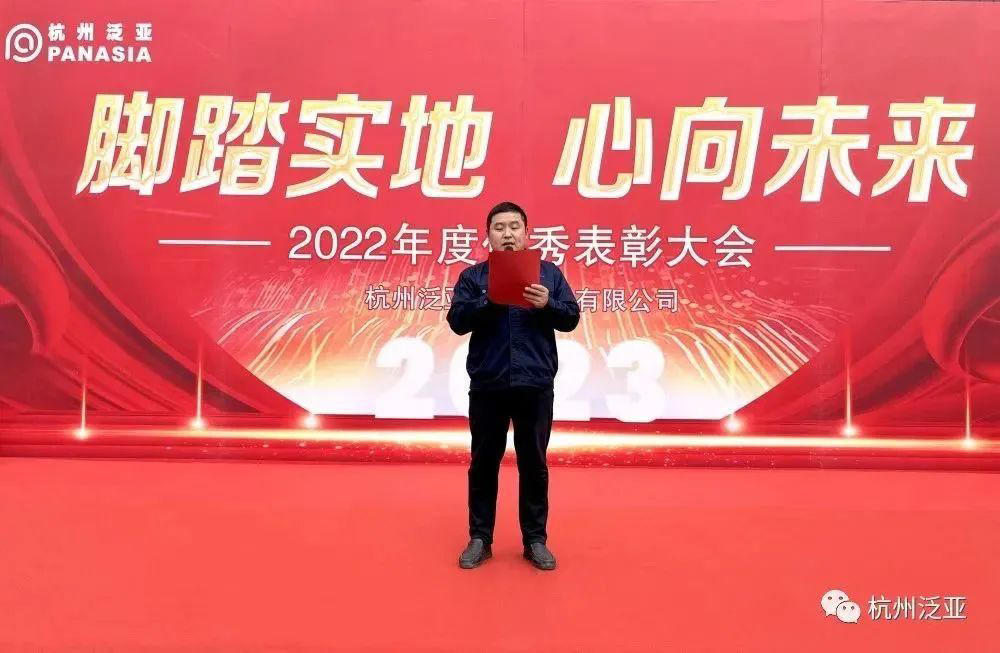 Subsequently, Yao Lei, Deputy General Manager of Panasia Bathroom, read out the commendation document, and each executive presented awards to the outstanding supervisors, employees, departments (workshops), teams, employees of the past decade, and top ten figures for the year 2022.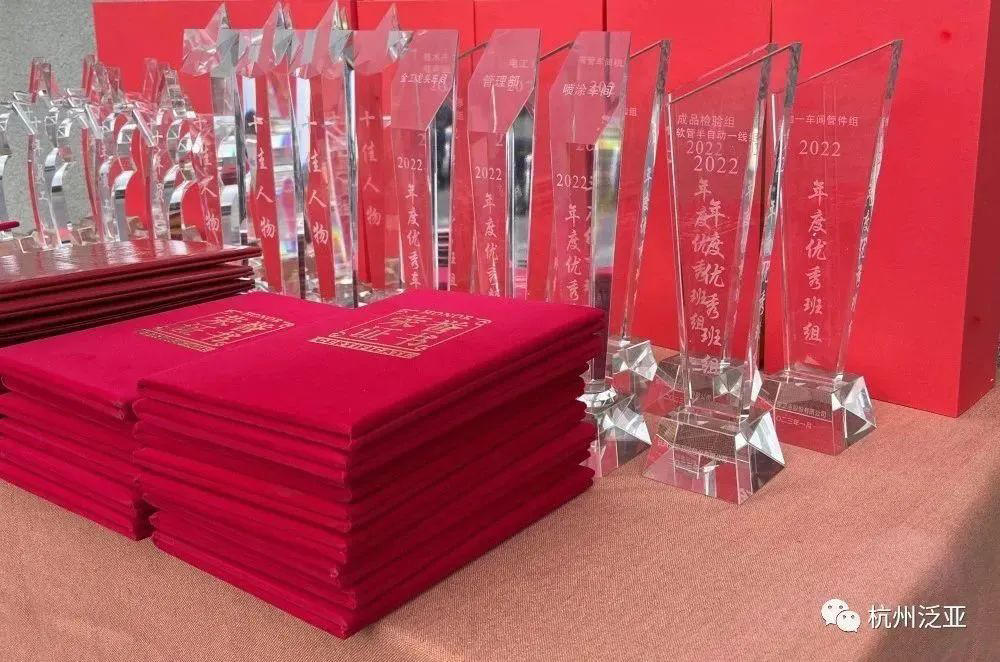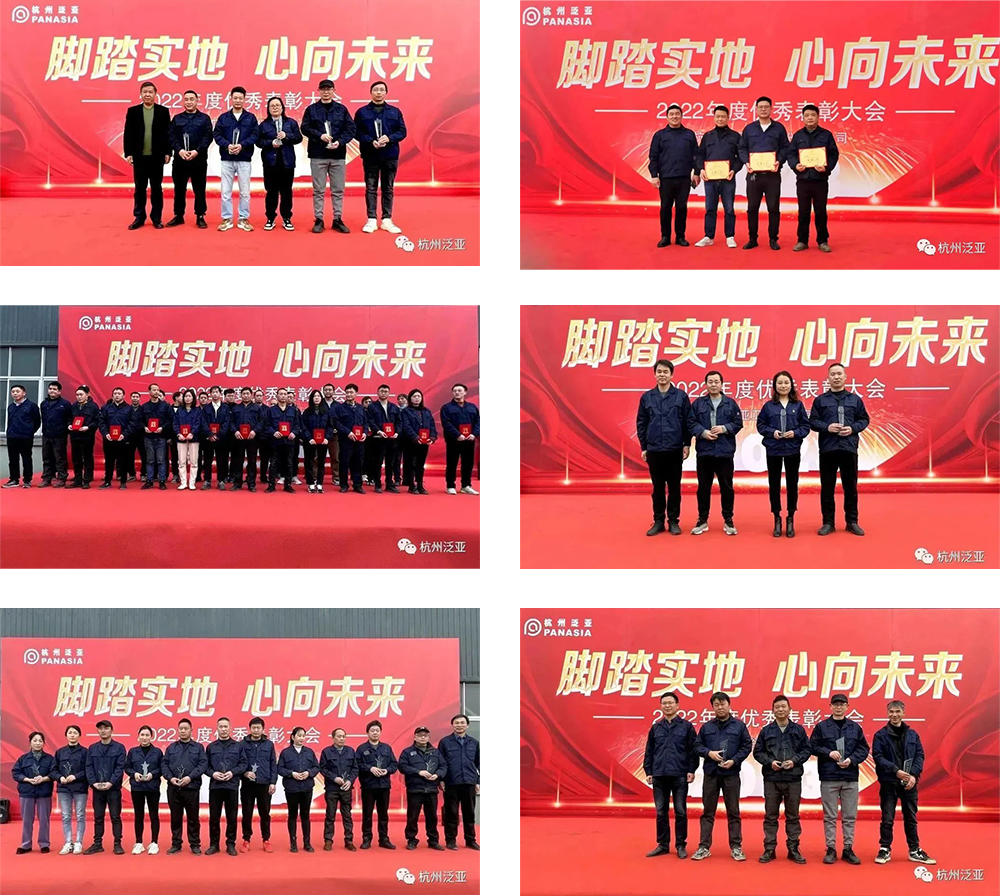 Chairman Zhang Boliang congratulates all the award-winning employees and teams. Zhang Dong stated that in the past year, we have encountered unprecedented difficulties, but we have not been discouraged. We have made every effort to increase resources and reduce costs. Although we have not achieved the goals set at the beginning of the year, we have also achieved hard-earned results. On behalf of the board of directors, I would like to express my gratitude to everyone for their efforts and contributions over the past year!
At the beginning of the new year, we are still facing severe domestic and international situations, as well as the uncertainty of the epidemic. Global price inflation and economic recession all affect our orders. But I am certain that our company will definitely be better in 2023 than the previous year for the following four reasons: firstly, the new leaders born at the 20th National Congress attach great importance to economic development and private enterprises; 2、 The real estate industry directly related to us is beginning to recover; 3、 Our customer's inventory was full in 2022 due to placing more orders in 2021. Currently, the inventory has gradually been depleted and normal orders have gradually resumed; 4、 We developed many new products last year, and now we are gradually starting to switch production, adding new orders for us.
Faced with the difficulties and challenges of the new year, it is necessary to do the following key tasks well: first, be down-to-earth, have a heart for the future, not only have determination and confidence, but also work hard and strive; 2、 Adjusting the enterprise structure to adapt to the constantly changing external situation; 3、 Vigorously developing new products and customers, with sufficient orders to ensure normal production; 4、 Further carry out improvement activities to improve quality, reduce costs, and increase efficiency; 5、 Continue to do a good job in informatization, automation, and digitization, and transform and upgrade traditional manufacturing enterprises. I believe that with the joint efforts of everyone, united and hardworking, we will definitely be able to overcome various difficulties and achieve our goals.
Finally, Zhang Dong paid a New Year's greetings to all employees in advance, wishing everyone a happy New Year, a healthy family, and all the best!