On the afternoon of February 8th, Tao Xiaoliang, a member of the Party Group and Vice Chairman of the Hangzhou Overseas Chinese Federation, and Li Mengbo, Minister of the Liaison and Rights Protection Department of the Hangzhou Overseas Chinese Federation, accompanied by Chen Gang, Executive Vice Minister of the United Front Work Department of the County Committee, visited Hangzhou Panasia Sanitary Ware Co., Ltd. for research.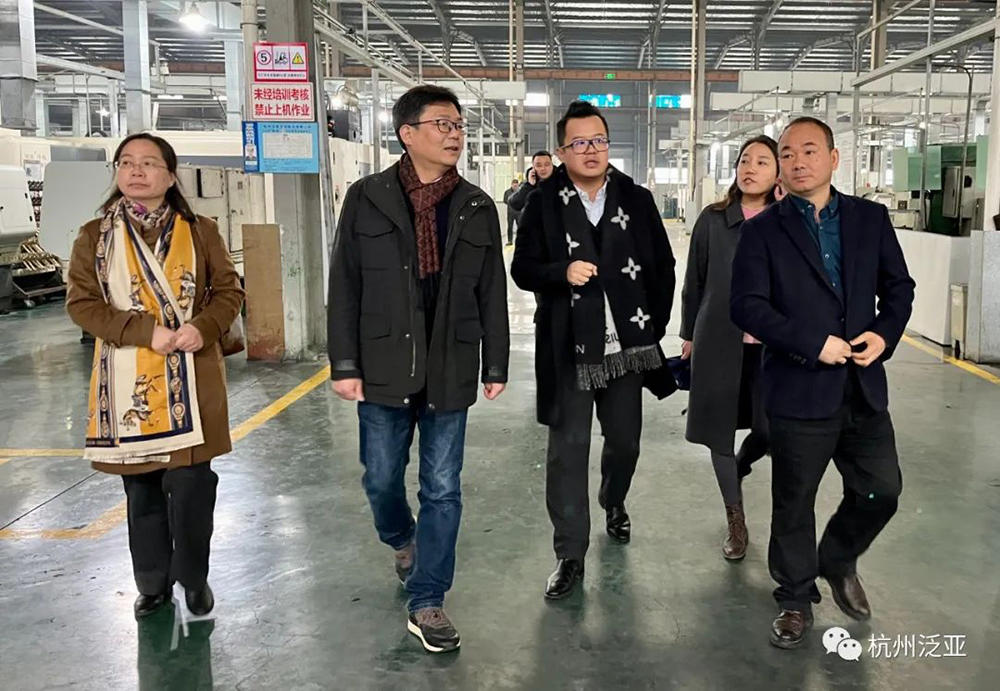 Panasia Bathroom Vice Chairman Zhang Ye received and accompanied the leaders to visit the company's intelligent command center and main production workshops. He provided a detailed introduction to the leaders on the intelligent devices currently used in Panasia, their basic production capacity, and the entire production process from raw materials to final products.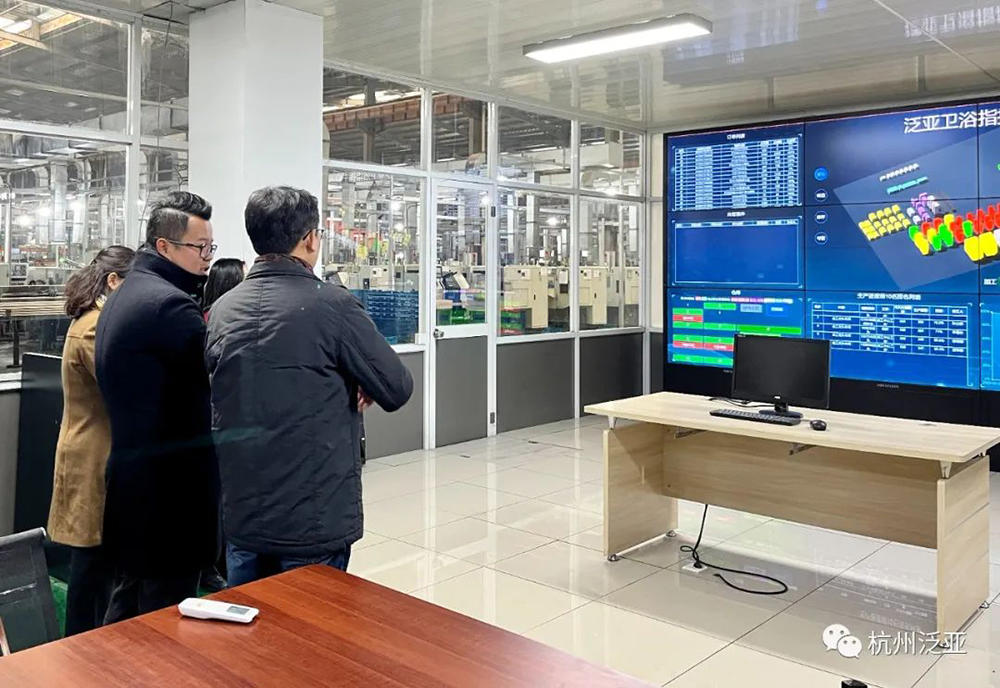 Intelligent Command Center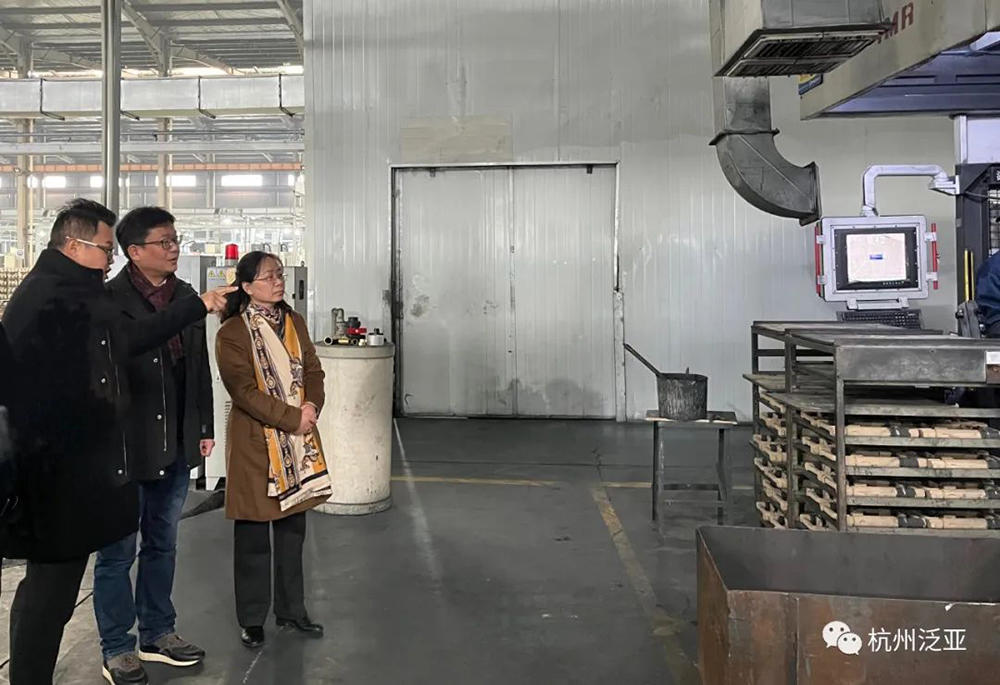 low pressure casting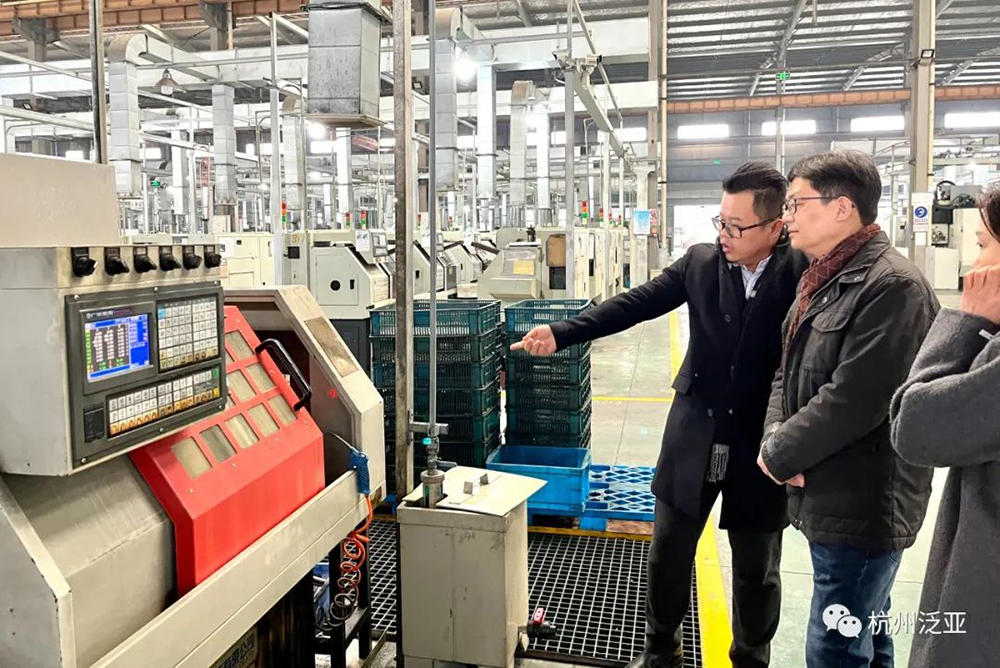 Machining workshop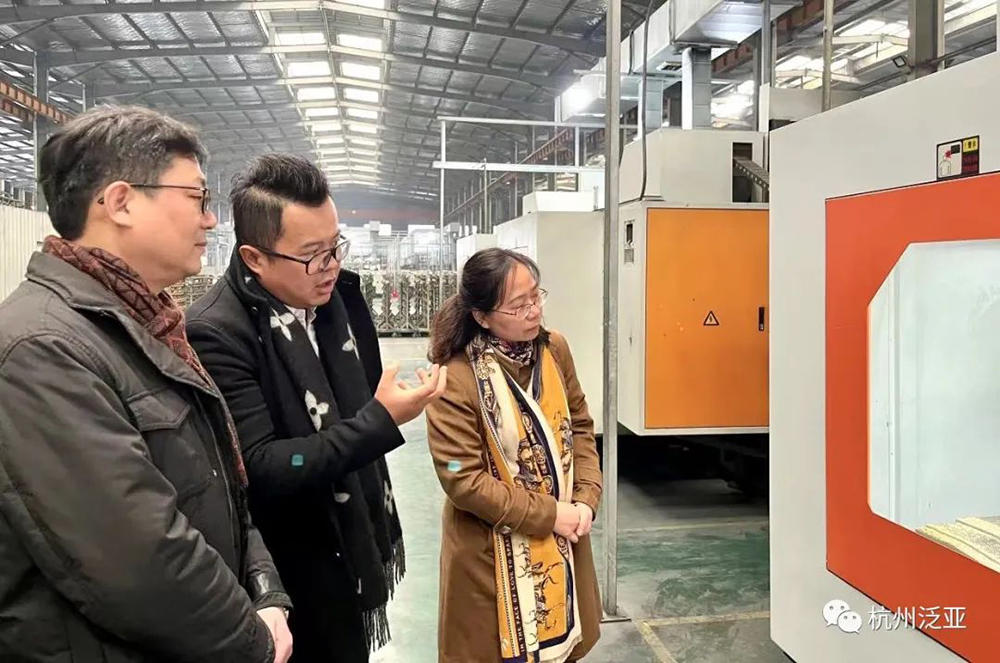 Machining workshop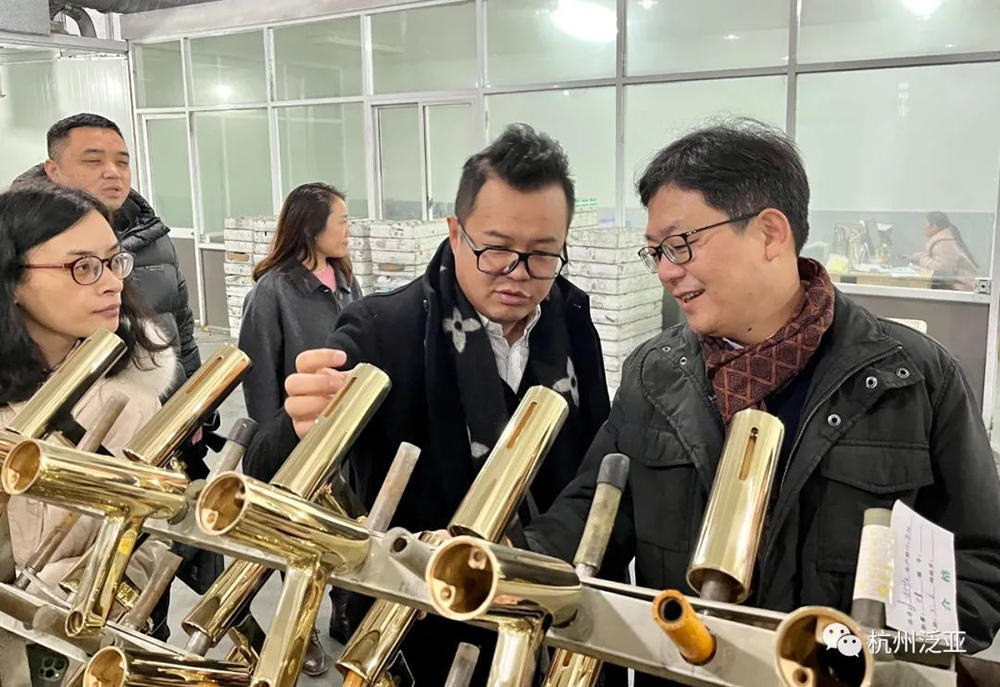 Polishing workshop
Vice Chairman Tao is concerned about inquiring about the business status and future development plans of the enterprise. He stated that the Overseas Chinese Federation attaches great importance to the development of overseas Chinese enterprises. The purpose of this visit is to understand the difficulties and problems that overseas Chinese enterprises face in the development process, and to fully assist enterprises in providing strategies and resolving difficulties.
Zhang Fudong expressed that as a returned international student and representative of overseas Chinese enterprises, he is very grateful for the care and support of the Overseas Chinese Federation for the enterprises. As the head of Panasia's overseas factories, he deeply realized the difficulty of investing abroad. In Vietnam, the new passport cannot be notarized, which seriously affects the subsequent development of enterprises. In addition, due to the absence of a Chinese Chamber of Commerce in Vietnam, companies often lack a sense of belonging; There is also a lack of effective communication channels with the Embassy in Vietnam. He hopes to effectively solve the above problems through the coordination and assistance of the Overseas Chinese Federation.
Vice Chairman Tao stated that they will continue to follow up and resolve the issues raised by Vice Chairman Zhang in the future. Finally, Zhang Fudong and the leaders added WeChat to each other for future work exchanges.